KIRBY GIRL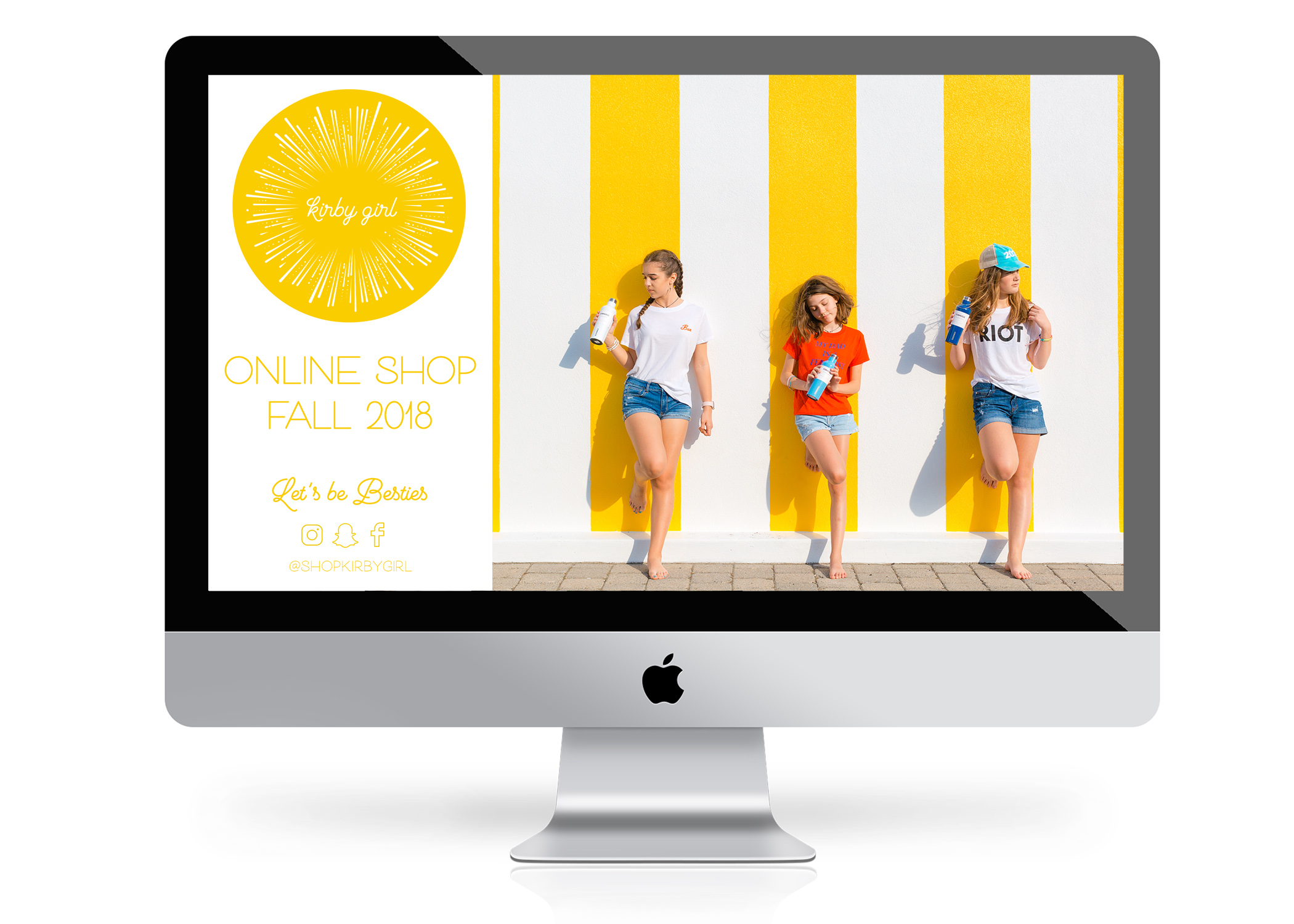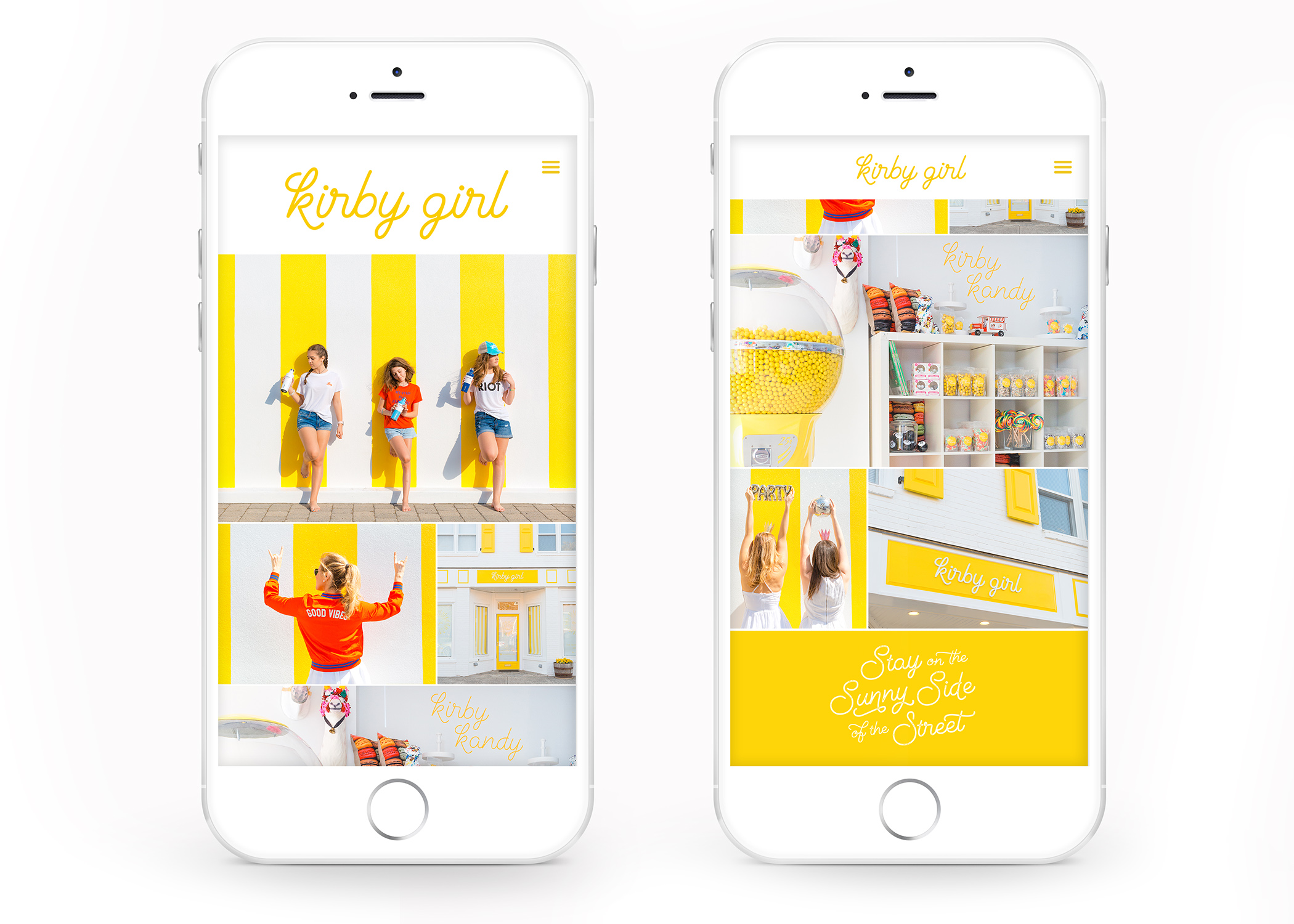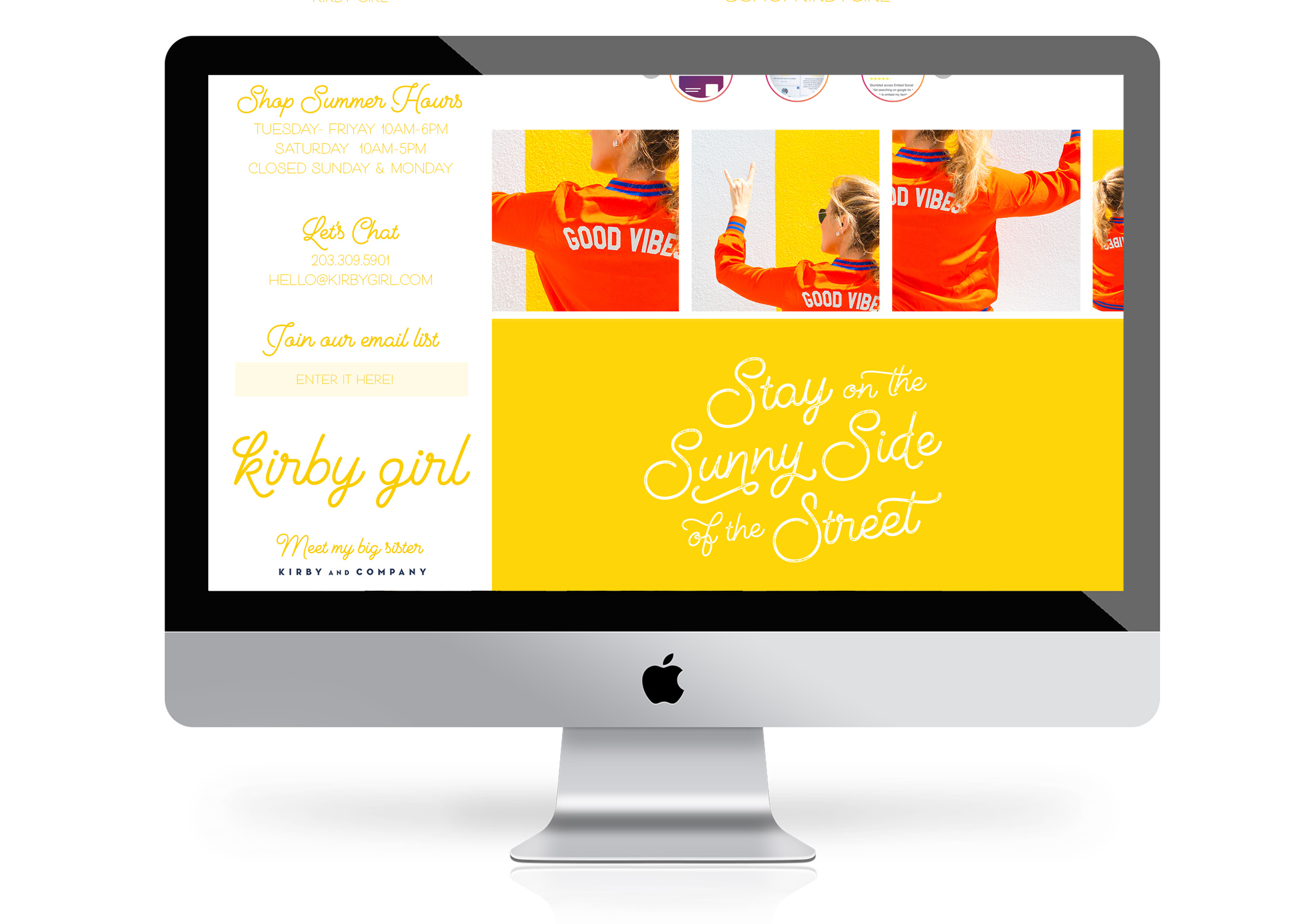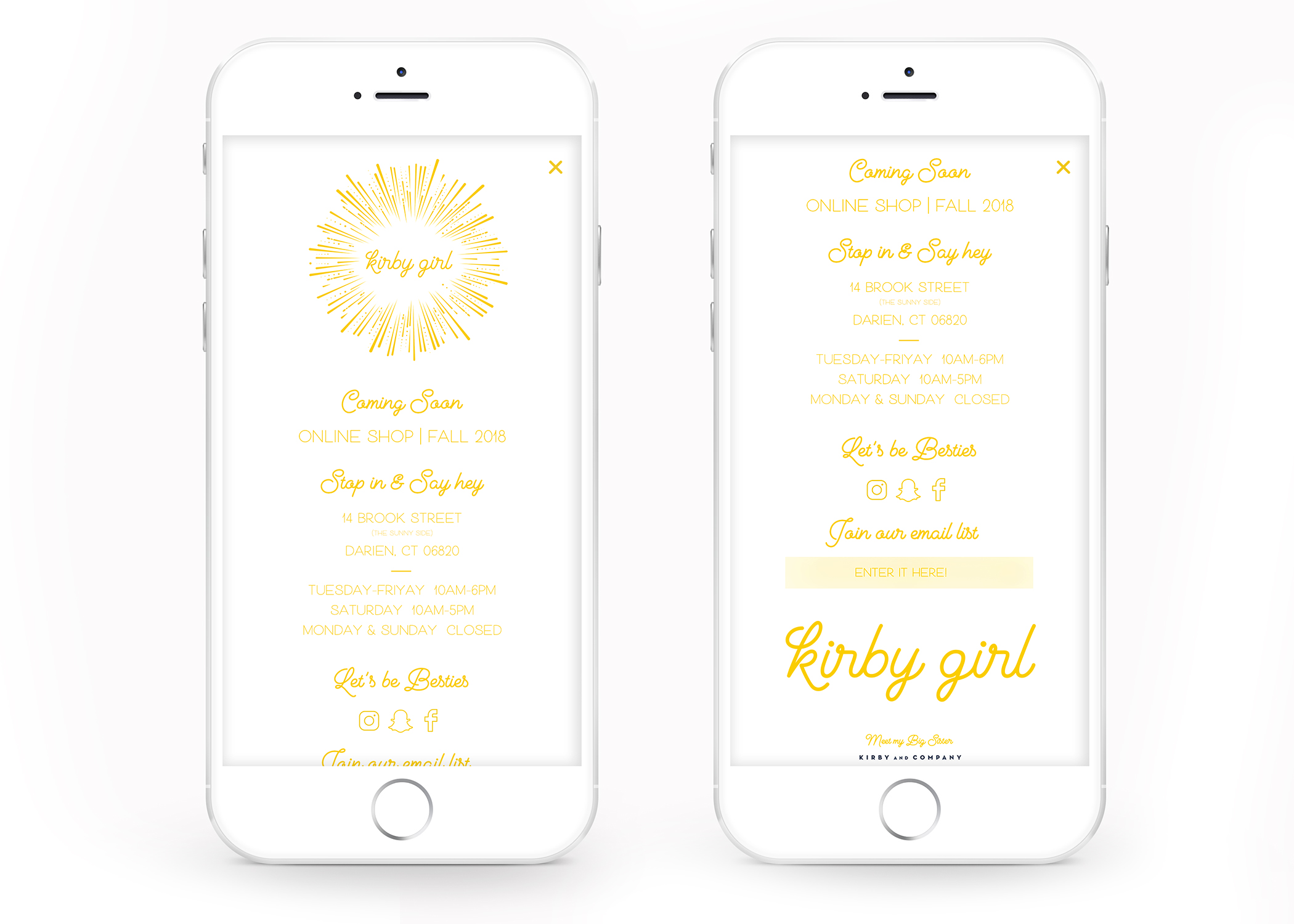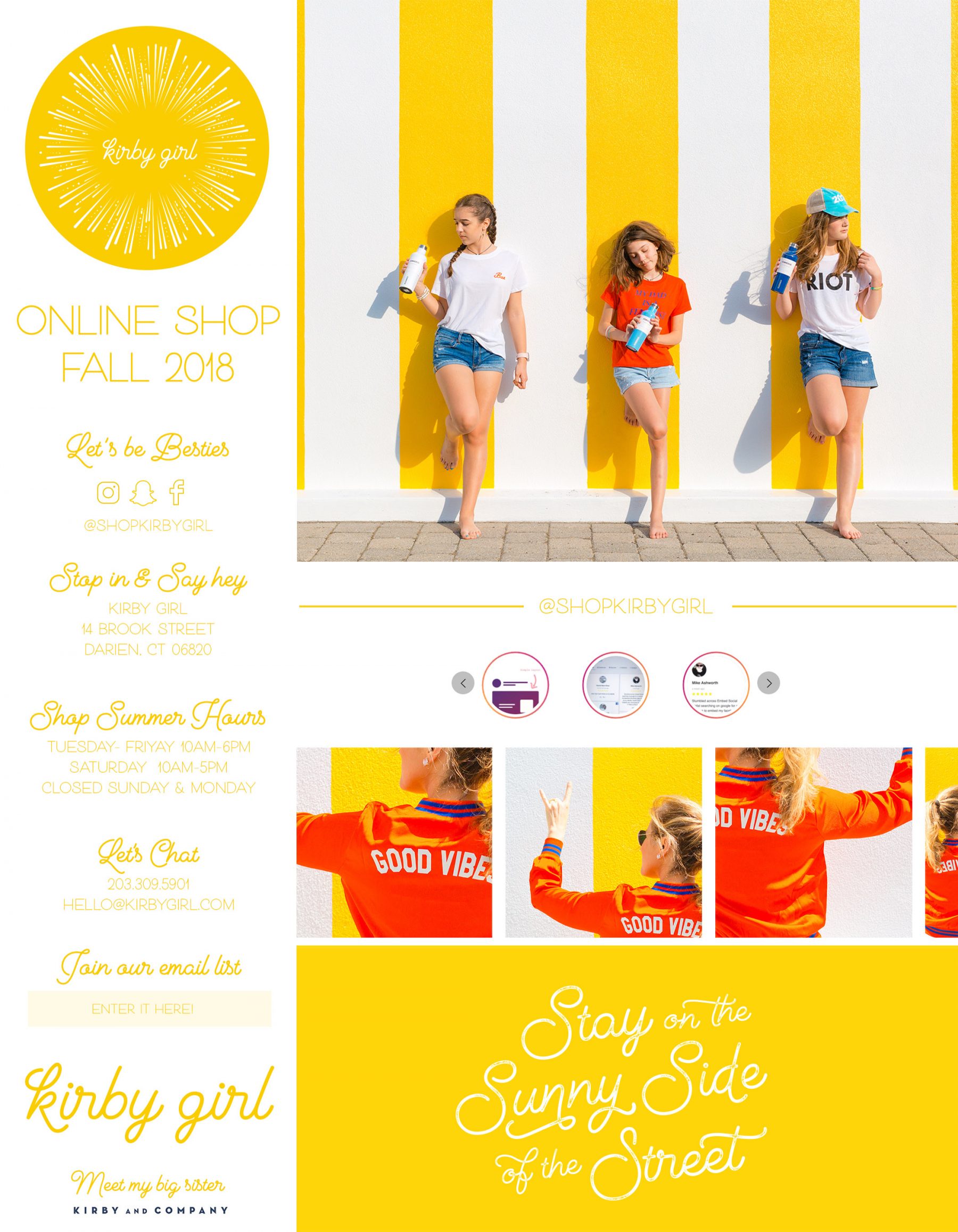 DETAILS
Kirby Girl is a local, female-owned business with a passion for optimism and joy. The shop was designed to be the go to for gifts, decor and fashion for young women coming of age or for the girl in all of us "young" at heart.
The website is responsive on all devices and even has an Instagram 'Story' auto feed built in to the back end.
Just remember to stay on the sunny side of the street!